CLUB GOSSIP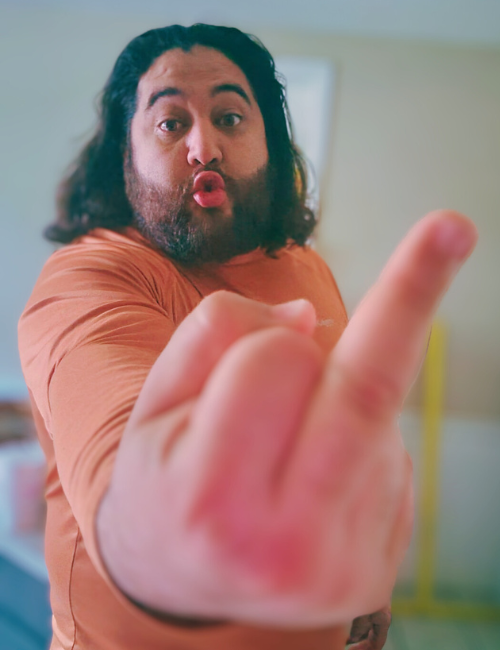 Joe Dab Moves On
Joe Dab Aguirre, a key member of the popular trivia team Unemployed Hand Models Looking For Hand Jobs, has decided to withdraw from the dating market and focus solely on becoming a Pornhub Premium Member. Joe's dating accounts at OK Cupid, Elite Singles, eharmony, and Tinder, have all been terminated and instead display a photo of Joe flipping the bird. What led to all this animosity and sudden shift into pornography? The Oily Discharge contacted Joe directly to ask him about the life change.
"Look, I'm a very busy person," said Joe. "I don't have time to date. I just want to fuck. No talking, just fucking. And then maybe grab a sandwich and break out the hookah. But women around here, they're immature. So, I'm going back to Rosy Palmer, her five sisters and my good friends at Pornhub."
Other than masturbating profusely, Joe enjoys good beer, women who don't talk too much, and Fayetteville Marksmen hockey.