Hatchback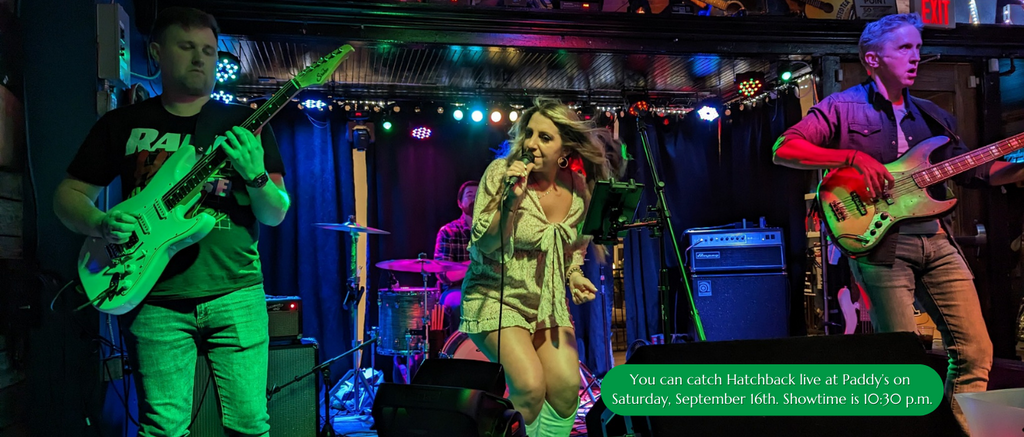 Hatchback is an entertaining, high-energy cover band known for performing a wide-range of music genres. They perform songs by many major artists, including Bruno Mars, Michael Jackson, Carrie Underwood, Motley Crue, Amy Winehouse, Morgan Wallen, Maroon 5, Hall & Oates, Luke Combs, Miley Cyrus, Dua Lipa, and Gretchen Wilson. They play songs that people of all ages know and love. They also bring a consistent, cool, and unique vibe to these classic and current hits.
Based out of Raliegh, Hatchback is constantly on the move and playing all over the Carolinas. The band originally formed back in 2016 with Brian Reites on guitar, Lee Hodge on bass, and Nathan McAnally on drums and background vocals. The band got its name from Lee Hodge's car, a Honda Hatchback. And why not? Hatchbacks are known for their stable, reliable performance. So, the band's name stuck, even after Angela Vittori moved from the West Coast to Raliegh in 2021 and became the new lead singer.
You can catch Hatchback live at Paddy's on Saturday, September 16th. Showtime is 10:30 p.m.