Oh BB. Oh BB. Oh BB.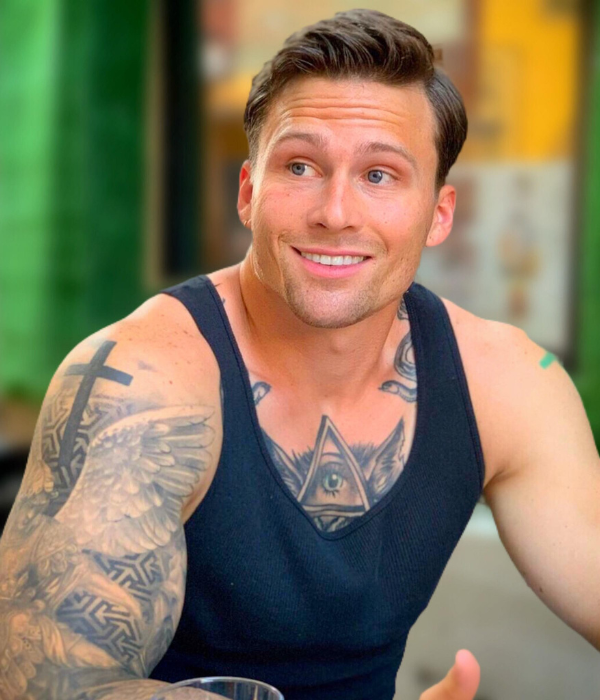 What do the initials, BB, mean to you? How about Big Bastard? Or Big Bitch? Or Big Balls? Or Black Balls? Or even Blue Balls? – a widespread problem here in the Fayetteville area. Alas, no. The BB I'm referring to in this little yarn, is the one and only, the man, the myth, the legend, ol' vitamin-rich sugar-sperm himself, Brandon Baggett. BB, a beloved member of the Paddy's security team, is originally from Odessa, Texas.
He is stationed at the military base formerly known as Fort Bragg. His interests include working out, working out, working out, working out, and working out – which is probably why he qualified for the Mr. Universe competition at the tender age of twenty-four. When he's not working out, he's usually eating healthily or working out. He also enjoys traveling and spending time with family, in between workouts.
BB married his "best friend" (groan), Corrie, last year. She also loves working out. They have two "dog-daughters" (groan), Anna and Cali. Both dogs work out regularly. When asked by The Oily Discharge what his favorite thing about marriage is, BB said, "Whatever my wife's favorite thing is – which happens to be working out." When asked what his favorite music is, he said. "Whatever my wife's favorite music is – which happens to be evolution, EDM, dubstep, rap, and metal – which we listen to while working out." BB always has a kind word for everyone he encounters. His pleasant, down-to-earth demeanor, coupled with his movie star good looks, and massive truncheon makes this Texan a much admired and respected hunk of burning love. When asked, "Why are you so nice?" He said, "Bussin, Bussin' for real, for real." Sheesh – my brother in Christ." Needless to say, the nutritional supplements used by BB have not been approved by the FDA.